Blog Home
Yoga Poses to Help You Relax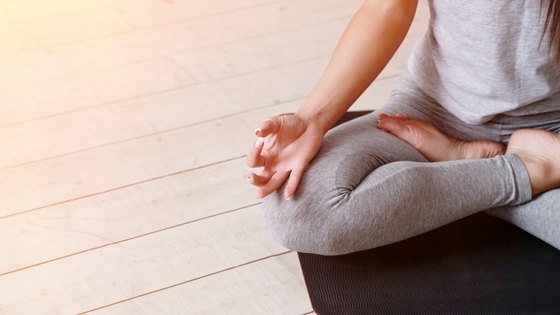 April is Stress Awareness Month, so take a minute to relax from your worries with school, work, or life in general and put your mental, physical, and emotional health first! This month's Crofton Village Blog has some ideas for yoga poses you can try to help you relax and de-stress this month and on, in or outside your apartment in Crofton, MD!
Before you try any new workout, be sure to consult a doctor to make sure you're adapting something that is good for your health. While you're trying these poses, pay attention to the form you're doing them in so you don't damage anything and your body feels as good as it should be feeling!
Fitness Magazine has a great video for five yoga poses to help you relax before bed. These poses are great ways to wind your body and mind down from a stressful day. Sometimes we don't realize how tense our bodies are until we stretch them, so set aside just eight minutes to incorporate this simple routine into your nighttime routine to prepare yourself for a restful sleep.
If you want a yoga routine a little more in-depth than eight minutes, try this 20-minute routine from Yoga Outlet for relaxing yoga poses for beginners. The first part focuses on breathing, which can do a lot to help you feel better and more zen. The rest of these poses are similar to the ones in the first video, including forming a Cobbler's Pose, putting your legs on a wall, and twisting your spine, but it also includes a Corpse Pose, which can be a nice way to align your body and finish off the routine.
For even more variety and a more intense workout, try Huffington Post's 10 best yoga poses for stress relief. You'll start with a Child's Pose, move up toward an Eagle Pose, go down to a Puppy Pose, and finish with a Dolphin Pose. All of these and every pose in between will help stretch your body, making you feel more limber, relaxed, and ready to take on the world!
What other yoga poses or tips do you have for relaxing? Share your ideas by leaving a comment. Thanks for reading!