Blog Home
Things to Remember Before Taking a Trip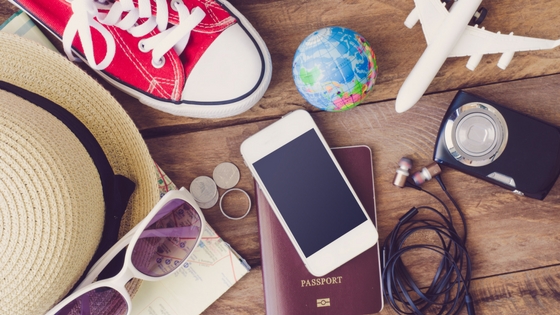 'Tis almost the season to take road trips and summer vacations, so prepare by remembering these important tips in today's Crofton Village Blog.
Have an idea for where you want to go, what you want to do, and what you want to eat. Trips are definitely great for spontaneity, but having a general agenda for your days while you're vacationing is a good way to help you make the most of your time away from your home here in Crofton, MD. Mapping out your daily plans and meals will help you save money and take out the stress of trying to find something last minute, so research online. You can find a lot of great places through Google Reviews, Trip Advisor, or Yelp so you can decide what you want to spend your time on.
And remember to pack snacks! Having a healthy snack with you while you travel, whether you're on a plane or in a car, will help you stay energized for your travels and avoid making too many pit stops for food.
Pack your suitcase and your car ahead of time. What you pack (and how much of it) definitely varies based on where you're going and what you're doing, so start by making your own list of what you need. Then you can check out others' ideas online to see if you're missing anything that's necessary or a helpful luxury. We think Traveler Savvy's road trip packing list is a great resource you can use for ensuring you have your travel and emergency essentials.
Clean your home. Staying organized at each step of the traveling process will help you keep a clear head, enjoy your vacation, and not dread coming back home too much. So stay organized at home. Keep a list of where you're packing things, where you're storing documents, and where things should go when you get back so you can make the transition back into your apartment an easy one.
These definitely aren't the only tips to making a trip a fun and successful one. What suggestions do you have for the rest of us? Share your wisdom by leaving a comment. Thanks for reading! We hope you have happy and safe travels this year!