Blog Home
Summer Sweets to Cool You Down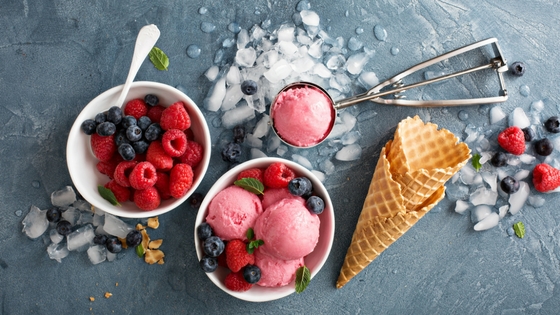 Enjoy your days this summer here in Crofton, MD by counteracting the heat with a sweet treat! This week the Crofton Village Blog has some ideas for summer desserts you can make, right in your own apartment, to cool you down this season.
This fresh raspberry sorbet only takes 30 minutes to make, so be sure to prepare this for your next summer outing for a fun, creamy, delicious treat. We think adding lemon juice to the mix is a great way to add a bit of tang to the sweetness of this thick dessert. Garnish with some fruit or sprigs of your favorite seasoning to add some complementary color and texture.
Strawberry shortcake poke cake
Strawberries are some of our favorite summer fruits, so head to your local farmer's market and stock up on a few. We also love the way poke cakes add a bit of moisture and flavor into a cake. All you have to do to add this bit of excitement to a dessert is poke some holes in the cake with a spoon, and then fill with your Jell-O mixture or another sauce (we love caramel for chocolate cakes!). Then refrigerate and top with Cool Whip and your precious sliced strawberries!
This recipe is the perfect addition to any summer picnic. The fluffy, light texture of the cream cheese-based filling is a great way to bring out the plump, sweet textures and tastes of your favorite berries. This recipe only takes about 15 minutes to make, so whipping it up for a beautiful and tasty summer dessert doesn't even have to be a hassle!
What are your favorite summer desserts? Share with the rest of us in the apartment community by leaving a comment! Thanks for reading. We hope you enjoy these recipes and any others you discover this season!