Blog Home
Recipes for a Stunning Thanksgiving Dinner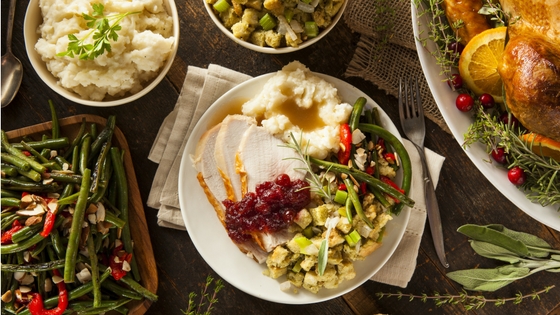 Welcome back to the Crofton Village Blog! Get ready for a delicious meal this Thanksgiving by trying something new! Your apartment's kitchen is the perfect spot to whip up a tasty side for your celebrations, whether you're staying home or going elsewhere in Crofton, MD for dinner. Try one of these recipes to wow your dinner mates!
Everyone has opinions about their favorite Thanksgiving stuffing. Saveur seems to have gotten it right with this recipe. It has you using great ingredients, including ciabatta bread, sweet or hot breakfast sausage, parsley, rosemary, and sage, for a flavorful side everyone will love.
Throw it back to the old days with this traditional dish common with New England colonial inhabitants! The creamy pudding tastes best with corn fresh from the cob, but you can also use canned corn as an alternative. With cheese, butter, crackers, nutmeg, and half-and-half, you have all the fixings for a delicious dish.
Give even the least vegetable-friendly person at your table a reason to go for the greens by trying this clever way to cook them. The author of the recipe says a "mix of sauteed minced garlic adds that rich, garlicky flavor without being overwhelming and fresh parsley adds the perfect amount of herbaceous freshness." This is a must-try!
A single slice of pecan pie can be up to 520 calories. Let yourself enjoy the flavors and textures of this Thanksgiving classic by making this variety of the pie. It still tacks in the calories, but having a smaller portion of this guilty pleasure will satisfy you without taking it to the extreme. We also love how it has you using a pie crust to create a flaky, pie-like texture in the cookie.
What are your favorite recipes for creating a stunning Thanksgiving dinner? Let us know in the comments! We hope you enjoy these ideas and any others you try this season. Good luck, and happy Thanksgiving!