Blog Home
Organize Your Closet for a Fresh Start into Fall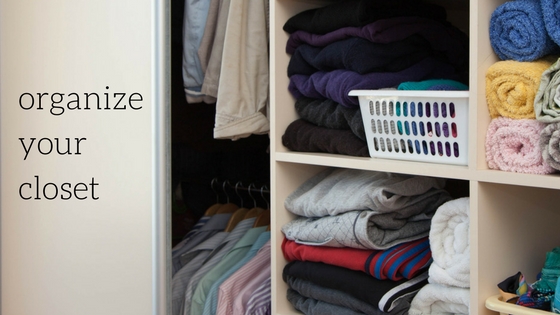 The last few weeks of summer are upon us, so now is a good time to simplify your life and organize some things in your apartment here at Crofton Village, if you haven't already done so! Today on the blog we're featuring a few organization tips you can utilize to make the most of your space here in Crofton, MD.
Apartments at Crofton Village feature ample closet and other storage space, but still, they can get easily crowded with clothes, knickknacks, shoes, boxes, and more. Take the time to go through these things sometime this month and get rid of the old and unnecessary to make room for the new and lovely. As you're going through your items, make separate piles and have separate boxes or bags for things you want to give away, throw away, and keep.
Remember that you can keep the memory without the item. Sometimes the things that take up space are the things we hold onto because we think we need them for sentimental value. For certain items this can be true, but other times, all it takes is a snap of the item with your camera to preserve a memory. Then you can get rid of the item and make more room in your home for other, more essential items.
Once you have everything removed from your closet (or other area you're organizing), clean the shelves and vacuum the floors so you can have a truly fresh start when you start putting stuff back in. While you're putting them away, make deliberate decisions about where each item will go. Give each item you're keeping a home and organize according to how you'll use it, or however else it makes sense to you. If you need to save space, try a few closet organization hacks, like hanging your shorts, using an ornament box for storing baby clothes or socks, and using a jewelry organizer for your scarves. Try something new to see how it works for you, and make adjustments as necessary.
What organization hacks do you have for the rest of us? Let us know in the comments so we can try them out. Thanks for reading! Good luck!