Blog Home
Must-Try Punny Halloween Costumes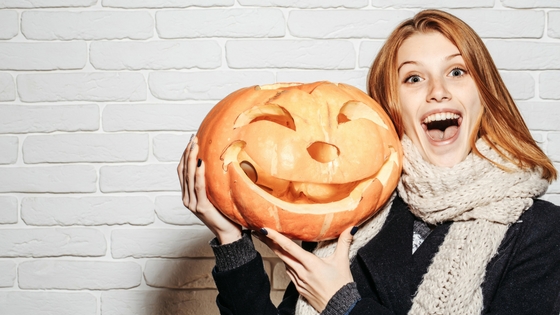 October is here, and that means it's time to start preparing for Halloween (if you haven't already)! If you still need an idea for a great Halloween costume to wear as you go about your day here in Crofton, MD, read today's Crofton Village Blog! We have a few ideas for costumes you'll want to use this year and next!
Sure, donning your best wizard's robes and grabbing round spectacles and a wand to dress up as Harry Potter will definitely be a hit. But if you don't have the materials for that (or if you've used this costume year after year and you want something to mix it up), try this variation for a punny costume. You'll just need a spare apron you can splatter with paint (or clay) and a wig. Use some eyeliner to draw hair strokes on your face and arms to play up the hairy part of the costume.
You can be especially proud of your take on this classic phrase, especially with the effort and thought you'll have put into it. It may require slightly more time than the other costumes in this list, but it's totally doable and simple. You'll need rain gear, a printer, a sewing needle, glue, and fishing line. Print out two photos of each man you're going to be using so they can be seen at all angles. Attach them to the fishing line and sew it to the ends of your umbrella for a flashy costume you can easily set down when you're working.
You don't have to be a fan of the band — or have friends for a group costume — to pull this costume off. This is the perfect costume to try if all you can find in your apartment or between the couch cushions is a handful or two of nickels. Round up as many as you can find and glue them onto the back of a spare T-shirt.
What are your favorite Halloween costume ideas? Let us know in the comments so we can all get inspired! We hope you have a fun, happy, and safe Halloween this year.