Blog Home
Interesting Museums to Visit this Month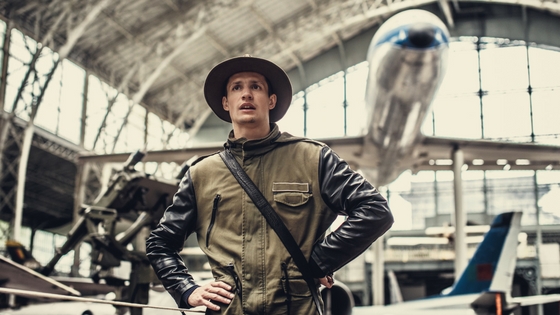 If you're looking for something to do this month, whether it's for a date night with a loved one or just some quality time for yourself, consider visiting a museum not far from your Crofton Village apartment. In this month's blog we have reviews and approximate driving times for some near Crofton, MD.
Huntington Railroad Museum, a.k.a. the Bowie Railroad Museum (18 min)
"I really enjoyed going up in the tower (signal box). It still provides a vantage point up and down the Amtrak Northeast Corridor line. Much of the equipment used to control and switch trains passing through the junction is in place. (Bowie Junction is now remotely controlled from Philadelphia.)
"The vintage wooden waiting shelter was in use by commuters until 1989 when a new station opened nearby.
"There is a wooden Norfolk & Western caboose, too. Not a railroad that came here, but what is railroad museum without a caboose? It's used for events and birthday parties.
"There is no admission, but donations are accepted." — Andrew L. on Yelp.com
American Visionary Art Museum (28 min)
"I couldn't keep my hands off the phone to take pictures as we wandered through the exhibited materials on each of the four floors. The Artists featured were both dark and light humored. One Artist in particular described in great detail how he got hit by a plane when he played a game with children and developed an entire theme of characters around it, which was a bit jaded / dark. I liked the toast exhibit with all of its twists on different cliches. There was also a gift shop, second building with a few additional installations and an outdoor garden. You can easily spend two to three hours here.
"The entry fee was $15 per adult. A reasonable entry fee for the two hours spent here." — Frederick D. on Yelp.com
College Park Aviation Museum (28 min)
"What I like most about this museum is that it allows children to have their photo taken inside the plane which is great for feeding the dream that one day your child can fly. Even small adults can fit into the cockpit thereby feeling younger just by visiting. This is well worth the $5.
"If resources were infinite or there more time, the size or variety of cockpits that adults can pose in could be further enhanced but overall I recommend this largely for its social media participation value in that as a visitor--you can temporarily experience the responsibility of being a pilot in a simulator and sitting in a 1920 era cockpit.
"The staff were super friendly and let me park my luggage behind the counter as I was visiting as part of a lengthy trip. The experience made me feel like I had temporarily traveled back in time to a more of an aviation hey day in America long before 9/11 back when air travel was actually fun without all the searches." — Joe W. on Yelp.com
What are your favorite museums to visit? Let us know by leaving a comment. Have fun!