Blog Home
How to Welcome Your Pet to Your Apartment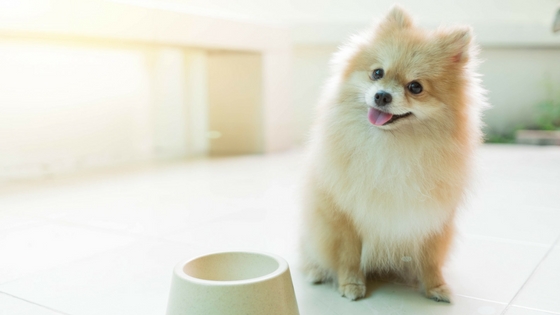 We all just want to feel welcome and at home somewhere, and thankfully the Crofton Village apartment community welcomes you and your furry friends, whether they are cats or dogs. Spread the love this month by welcoming your pet to your Crofton, MD, apartment with these tips.
Research how well your pet may react to apartment living.
If you're looking to invite a prospective pet into your home, keep in mind that some animals need more space than others, or at least need a regular time for exercising and going on outings. See this slideshow from PetMD for a few of the best pets for apartment living. Cats generally do well in apartments, but if you're more of a dog person, you can make it work by clearing hallways, making feeding stations, and providing spaces for your dog to sleep and lounge.
Establish a routine.
You sometimes have to go through a trial and error process when trying to prevent accidents and getting a pet used to what's taboo in the house. Check out this article for tips on preventing cats from scratching or this one about preventing dogs from making messes on your floors. One key is to establish a routine for the whole day. Let them out for potty, exercise, and play breaks at regular times in the day so they can be ready when the time comes. Offering stability does a lot to calm a pet down, which can prevent accidents.
Be mindful of your plants and valuables.
Not only do you want to keep your plants and valuables safe and accident free, but you also want to make sure your pet is healthy. Put valuables in cupboards, closed and locked cabinets, or in rooms your pet isn't allowed in if you're worried about them breaking. Cats can especially reach high places, so you may have to get creative. Clean up messes and broken items promptly so no one steps in the debris and gets cut. Also be aware of your pet's allergies, immunizations, and shots, as well as plants that can be toxic for them. Check out this article for a list of common plants that frequently show negative effects in animals.
Make a craft.
Help your pet feel welcome by making crafts specifically for him or her. This colorblocked scratching post is a nice, high-quality way to color coordinate your cat's scratching post with your apartment. This dog feeding and toy storage station is a good way to consolidate your pet's things and minimize messes. And this cat tent can help your cat have the privacy he or she needs while still being able to snuggle up in a comfortable spot. Try them and see what your pet thinks!
What other tips do you have for housing a pet in an apartment? Leave a comment so we can all benefit. Thanks for reading!