Blog Home
Four Seafood Recipes to Mix Up Your Seafood Month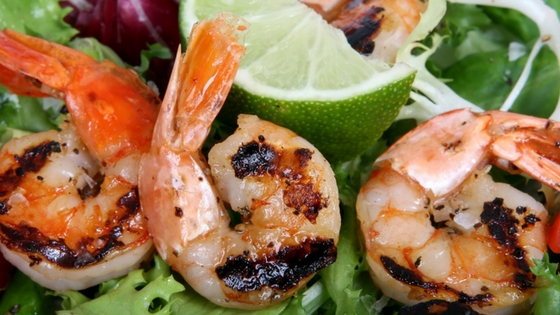 Everyone deserves a treat, so we Crofton Village blog writers want to encourage you to treat yourselves this October. It's Seafood Month, and fall is coming into full swing, so try something new. Visit a great Maryland seafood restaurant or stay in the apartment and fill the air with your favorite smells with these four seafood recipes.
Everything about this recipe is mouthwatering, to say the least. It's bursting with smoky, spicy, fresh, creamy flavors that you can proudly say you created. You have the power to make these burgers and the guacamole. Slap them on a bun and pat yourself on the back for a job well done.
This recipe will satisfy your sweet tooth — and your spicy tooth! The cheesy, shrimp-, pepper-, and jalapeno-filled enchiladas will bring the best tastes and textures to your plate in a recipe you won't regret trying. Share an enchilada with a friend or save them for later. They're sure to disappear fast!
This crab meat, cheese, and avocado sandwich utilizes the best flavors of these choice ingredients to bring you a burst of flavor and texture. The flavorful experience doesn't even end at the crusts; the sourdough bread slices sandwiching the meat, cheese, and avocado will complete your experience as you enjoy the fruits of your labor. As the author of this recipe says, "Grilled cheese is happy food." Indeed.
This recipe is healthy, delicious, and elegant. The finished product will not only make you look like a master chef because of its beautiful, unique appearance, but also because you made maximum use of the nutritional values of salmon and avocado. Show off your skills to roommates or neighbors in the Crofton Village apartments, or snap a pic and share the finished product with the world on social media!
What are your favorite seafood recipes? Let us know and we'll try them out! Also let us know how the cooking went and which recipe was your favorite!