Blog Home
Food Delivery Apps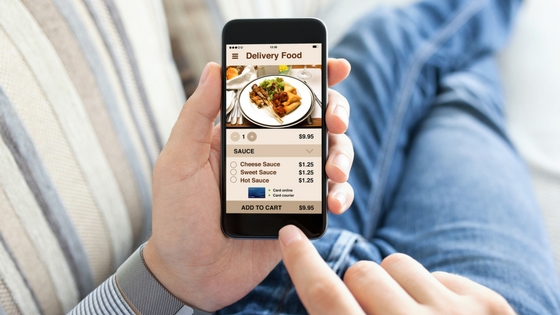 Food delivery is the perfect creation for those days when you don't want to make any food but you don't want to leave the apartment. Food delivery apps make it even more easy for you to find a meal and a way to get it, whether your restaurant delivers or not! Today the Crofton Village Blog is featuring a few food delivery apps you can try to get food delivered right to your door here in Crofton, MD.
Seamless allows you to see at a glance restaurants in the area that you can get food delivered from. We love that you can also easily see the ratings and the price level for each. Just be aware of the minimum payment for delivery and the delivery fee. This is a great option if you have a big order — for example, if you're ordering for more than just you.
If you're the type of person who needs to check out the reviews of restaurants before deciding on an option to order from, this is the app for you! While other delivery apps have a rating system, this one builds off years of Yelp reviews, which ensures you're getting some good feedback. We also love that the app features coupons when available!
This app not only allows you to pay with a credit card like others do, but it also allows you to build up points with each meal you order. Cash in those points (and FoodlerBucks for every $100 spent at a participating restaurant) to earn free meals and rewards. Earn an instant rebate with your first meal, or redeem cool prizes with the many points that come from large orders.
What are your favorite food delivery apps? Let us know in the comments so we can try them out. Thanks for reading. Good luck using these apps. We hope you find success with them!