Blog Home
Fall Blockbusters Not to Miss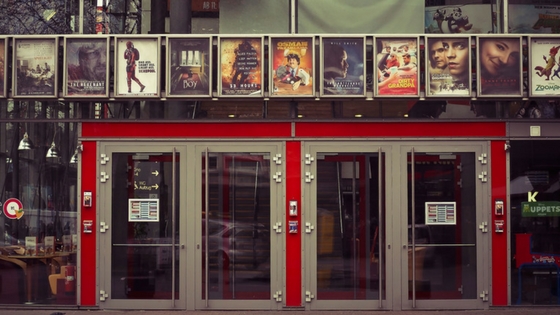 As Crofton, MD weather gets chillier this November, don't be afraid to venture out of your luxury Crofton Village apartment for a thrilling night on the town: this month there are plenty of new movie releases that are sure to be worth braving the cold to go see! Read on for highlights of some of the most anticipated ones coming out this November.
November 4, 2016
Watch the latest story in the Marvel universe about a neurosurgeon turned strange superhero and his efforts to protect the world from inter-dimensional threats. Get views of beautiful Greenwich Village in New York and mind-blowing alternate dimensions as Dr. Strange, played by Benedict Cumberbatch, acts as the intermediary between the real world and others beyond it.
Fantastic Beasts and Where to Find Them
November 18, 2016
Get your wands ready as you prepare to immerse yourself in the wizarding world once again. This movie isn't a story about the Boy Who Lived; it's the beginning of a new era, set in 1920s New York. Follow Newt Scamander (the author of the textbook, Fantastic Beasts and Where to Find Them, which Harry Potter and his friends later use) and his adventures with American wizards, witches, and non-magical folks (called No-Majs) finding the beasts that escape Newt's mysterious magical suitcase. J. K. Rowling wrote the script, so it's sure to be good.
November 23, 2016
Experience history as you watch Disney's first Polynesian princess, Moana, set sail to find a demigod and save her family and her village. Adventure is sure to come in spades in this story: while the ocean is itself a character and a friend to Moana, there are many dangers she and the legendary demigod, Maui, experience in their epic journey across the ocean.
Of course, if you'd rather stay in, cozying up in your Crofton Village apartment is a great option. You can find something great to watch inside: check out the Gilmore Girls: A Year in the Life Netflix release on November 25! The four 90-minute-long episodes will each take place over a season (winter, spring, summer, and fall), so get ready for a fantastic virtual year full of the comedy, love, and Stars Hollow charm that watchers of the show know and love.
What shows or movies are you most excited to see this month? Let us know so we can check them out! Happy watching!