Blog Home
December Decorating Tips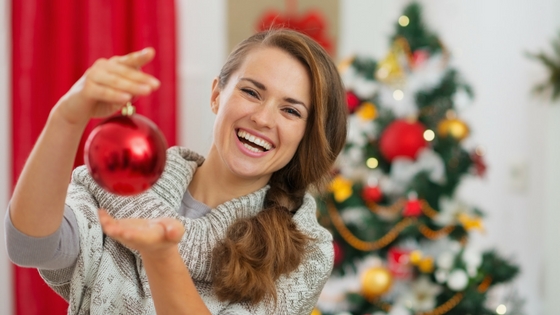 December is here, which means it's a great time to make the transition from fall to winter not only in your celebrations and activities, but also in how you decorate your beautiful Crofton Village apartment in Crofton, MD. Read this week's blog post for our ideas for how you can bring holiday cheer into your apartment through some simple decorating tips.
Trees or tree alternatives
Trees are beautiful symbols of this holiday season, and they're so fun to decorate, whether you decorate with homemade or store-bought ornaments. They can be as classic or unique looking as you would like them to look, so pick your perfect freshly cut, store bought, or crafted-by-you tree early this month so you can enjoy it all month long. Get some inspiration from these mini space-saving Christmas trees or these alternatives to a real tree.
Garlands
Garlands are an easy, classy way to subtly add some charm to your apartment. You can buy a grand and majestic one or make pinecone and cranberry rustic garland or even get your creativity going by checking out this "Falalalala" garland. Drape your garland on ledges, bookcases, or shelves, or even around windows and over kitchen cabinets.
Snowflakes
Paper snowflakes are easy, inexpensive, and fun to make and put around your apartment. You can add any sort of design to them, so grab a friend or two and make plenty to hang up, making a winter wonderland with all the beauty but none of the chill. Here's a simple tutorial for making paper snowflakes or 3D paper snowflakes.
Plants and faux-plants
Trees aren't the only way to bring nature into your home this month. Poinsettias automatically scream "December" (in a calm, chic way, of course). They're beautiful in red, green, or white — or a mixture of any of those colors. You can also make your own arrangement of flowers you feel introduce this holiday season well (they don't have to be green and red! This frosty white arrangement can add an interesting and festive look to your apartment). A wreath can also introduce the season well to guests, so try making this Christmas ornament wreath for a nice touch to your door.
What are your favorite ways to decorate for December and the rest of winter? Share your ideas in the comments so we can try them out! Thanks for reading, and happy holidays!