Blog Home
Celebrating National Read a Book Day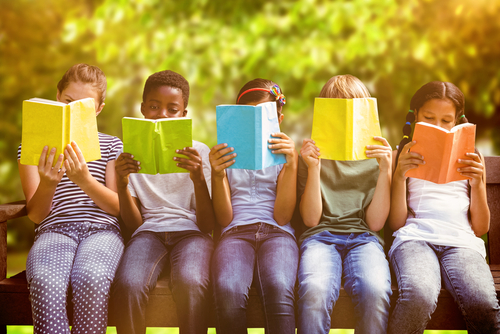 September 6th is National Read a Book Day, and readers and writers can celebrate by taking time to enjoy the magic of reading. We have some ideas about how to celebrate, and some book suggestions too!
Create a reading space in your Crofton Village apartment. Reading a good book can take you far, far away from this world, and you may as well be comfortable while you are traveling via the pages of a book. Set aside a quiet corner dedicated to reading. Add a bookshelf, a reading light, and a cozy chair.
Host a book exchange. This is a great way to clear out your home library and pick up some great reads. Encourage your guests to do the same. The idea is that for every book you add to the swap pile, you get to take a new one home. This guide offers a way to organize a book swap. Donate leftover books to the Crofton Community Library located at 1681 Riedel Road, Crofton, MD 21114.
Share your favorite book with someone. Do you have a favorite short read? Get an extra copy and share it with a friend. Alternately, ask friends what their favorite books are and read something you may not have chosen otherwise.
Now for some interesting, easy-to-read-in-a-day book titles from various genres:
Return from Tomorrow by George G Ritchie
At the age 20, a soldier George Ritchie died in an Army hospital. Nine minutes later he returned to life. What he experienced would change him forever.
The Giver by Lois Lowry
This haunting story centers on Jonas, who lives in a seemingly ideal, if colorless, world of conformity and contentment. Not until he's given his life assignment as the Receiver of Memory does he begin to understand the dark, complex secrets behind his fragile community.
Chronicles of Narnia by C.S. Lewis
Journeys to the end of the world, fantastic creatures, and epic battles between good and evil—what more could any reader ask for in one book? The book that has it all is The Lion, the Witch and the Wardrobe, written in 1949 by Clive Stables Lewis. But Lewis did not stop there. Six more books followed, and together they became known as The Chronicles of Narnia.
Happy reading everyone! Please feel free to share your favorite title in the comments.